What is a camera ready paper?
"Camera-ready" copy refers to the final stage of text, tables, and illustrations of a research paper and includes proper formatting. All the selected paper presenters (oral or poster) should submit the camera ready paper with revisions suggested by the reviewers. Template of the paper (Extended Abstract/Full Paper) is given in https://www.kdu.ac.lk/irc2020/ under "GUIDELINES".
How can I submit the camera ready paper?
Login to the Microsoft CMT account from which you submitted the research paper.
As marked in the following window, click "Create Camera Ready Submission"
Then add your title and the revised abstract in the cages indicated as 1 and 2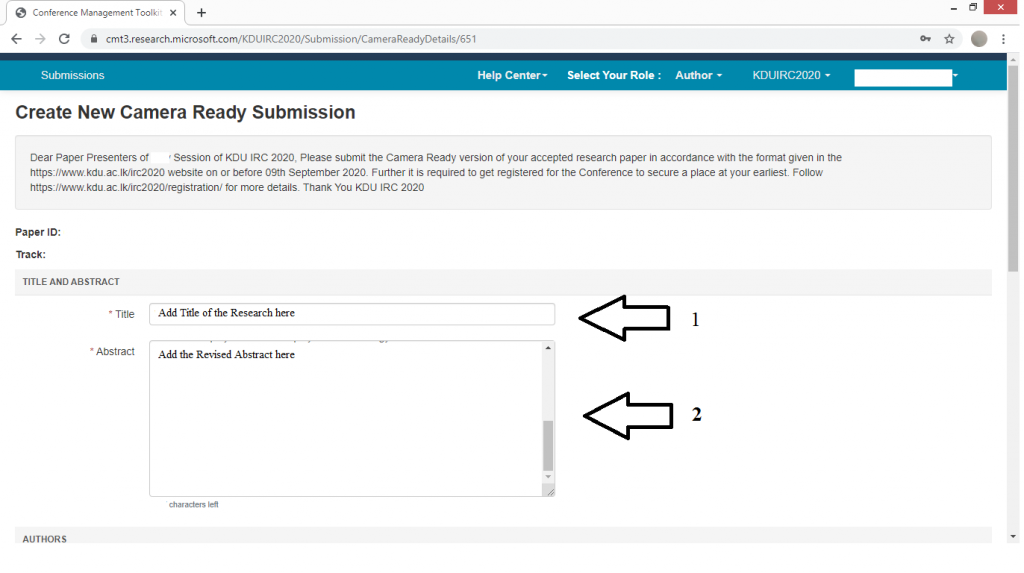 Add Details of the Authors (Email, First name, Last Name, Organization and Country).
If you already indicated them, upload the camera ready paper in place indicated below.
Then add your contact number